For Immediate Release
Four Oaks, North Carolina / Al Ain, United Arab Emirates – Kanad Hospital of Abu Dhabi, UAE has partnered with CommWell Health's Leadership Excellence Academy to further enhance Kanad's commitment to Patient Care Excellence.
CommWell Health's Leadership Excellence Academy will provide Kanad Hospital with a comprehensive organizational blueprint, founded by CommWell Health's CEO Pamela Tripp, trademarked as Corporate Transcendence. Mrs. Tripp also the author of the book, The Culture Cure; Transforming the Modern Healthcare.
"Corporate Transcendence hardwires systemic behavioral change by breaking down silos to increase process interdependency; by intellectually and behaviorally engaging the workforce and reinforcing accountability. The result is lasting culture transformation that ensures a healthy, innovative, thriving organization. "described by Dr. Debbie Manzo, Senior Malcolm Baldrige examiner and Director of NC Performance Excellence program at North Carolina State University.
Kanad Hospital is a state-of-the-art facility employing 600 employees and is the largest and only Christian hospital located in the entire Middle East. The Hospital was founded by missionaries Dr. Marian and Pat Kennedy by the invitation of Sheikh Zayed bin Sultan Al Nahyan and his brother Sheikh Shakbut, who desired to bring modern healthcare specializing in maternal and pediatric services to the Emirates. Kanad Hospital is recognized as one of the best hospitals in Al Ain for expectant mothers and young children. Kanad Hospital is known as the birthplace of national leaders for the United Arab Emirates with the reputation of high-quality care as the birthplace of HH Sheikh Mohammed bin Zayed Al Nahyan, Crown Prince of Abu Dhabi.
Dr. Timothy Fincher, Kanad's CEO states, "Kanad is pleased to be partnering with the U.S. based Leadership Excellence Academy to further Kanad's enrichment of services in its journey from excellence to exceptional."
CommWell Health is a premier community health center system known as a provider and employer of choice, and recipient for Health Resources Services Administration Quality awards. CommWell Health was recognized as one of the Best Places to Work in Healthcare by Modern Healthcare. CommWell Health is the first community health system in the United States to receive Milestone Two Recognition towards the Malcolm Baldridge National Quality award. "We are enthusiastic about partnering on the excellence journey with Dr. Fincher and the wonderful healthcare heroes of Kanad Hospital." Mrs. Tripp shared.
About CommWell Health
CommWell Health is a not-for-profit, community governed health center system with 16 private practice locations serving southeastern North Carolina. For 43 years, CommWell Health has provided award-winning team-based primary medical, dental, and behavioral health services, psychiatry, OB/GYN, on-site and mail order pharmacy, WIC, lab, x-ray, care coordination, and chronic disease care. To learn more about CommWell Health and to schedule your next appointment visit www.commwellhealth.org or call 1-877-WELL-ALL (1-877-935-5255).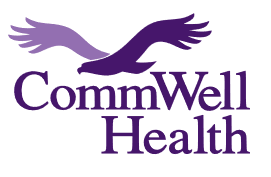 About Kanad Hospital
Kanad Hospital is located in the city of Al Ain, about 160 kilometers east of the United Arab Emirate's capital city, Abu Dhabi. It was in Al Ain that Oasis Hospital opened in November 1960 at the invitation of Sheikh Zayed bin Sultan Al Nahyan and his brother, Sheikh Shakhbut. Having experienced American medical care in Muscat and Bahrain, the rulers asked Christian missionaries Drs. Pat and Marian Kennedy to open a similar hospital here. With an infant mortality rate of 50% and maternal mortality rate of 35%, plus many endemic diseases such as tuberculosis, malaria, eye diseases, and intestinal parasites, the need was very great. In honor of the Kennedy's the hospital was renamed Kanad Hospital and has been called the "birthplace of leaders for the nation" and is the premier hospital in the region for maternal and child care.

About Pamela M. Tripp
Pamela M. Tripp, MEd, MSOM, and CEO of CommWell Health, is a passionate healthcare culture expert, mentor, author, and speaker. Pamela presently serves on Health Choice Network Board of Directors, representing a nationwide network of Community Health Centers. She was awarded the first Presidential Founders award from Custom Learning Systems of Canada for exemplary leadership in healthcare. She is a member of the American College of Healthcare Executives and earned VIP status in the National Association of Professional Women. She is founder of the Johnston Community College "Women In Leadership" Endowment. Certified Mentor by leadership expert John C. Maxwell, Pamela has had extensive training and experience developing the leadership within her own organization and every one she has touched.
Contact:
Andrea Morales-Williams, Communications and Marketing Manager
aamorales@commwellhealth.org / 910.567.7177