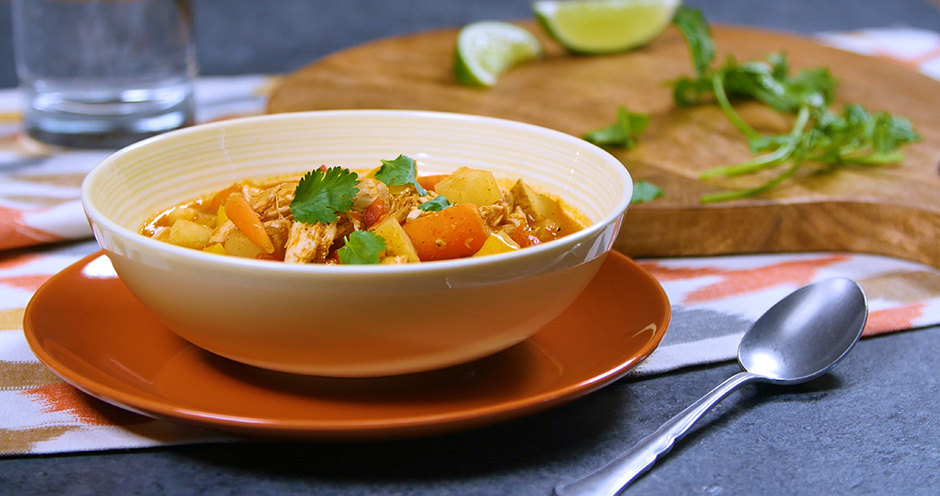 1 1/2 lbs boneless, skinless chicken breasts (all visible fat discarded)

1 medium potato, chopped into 1/2-inch cubes

1 medium bell pepper (chopped)

1 can no salt added, diced tomatoes (undrained)

1 can no salt added tomato sauce

1 Tbsp chopped, fresh cilantro

4 medium garlic cloves (minced)

4 cups fat-free, low-sodium chicken broth
Directions
In a large bowl, stir together all the ingredients except the broth. Transfer the mixture to a 1-gallon resealable plastic freezer bag. Place the bag flat in the freezer and freeze.
Directions for Cooking
Thaw the bag overnight in the refrigerator. Pour the contents of the bag into a slow cooker. Pour in the broth, stirring to combine. Cook, covered, on low for 6 to 8 hours, or until the vegetables are tender and the chicken is no longer pink in the center. Just before serving, transfer the chicken to a cutting board. Using a fork, shred the chicken. Stir the shredded chicken back into the soup.