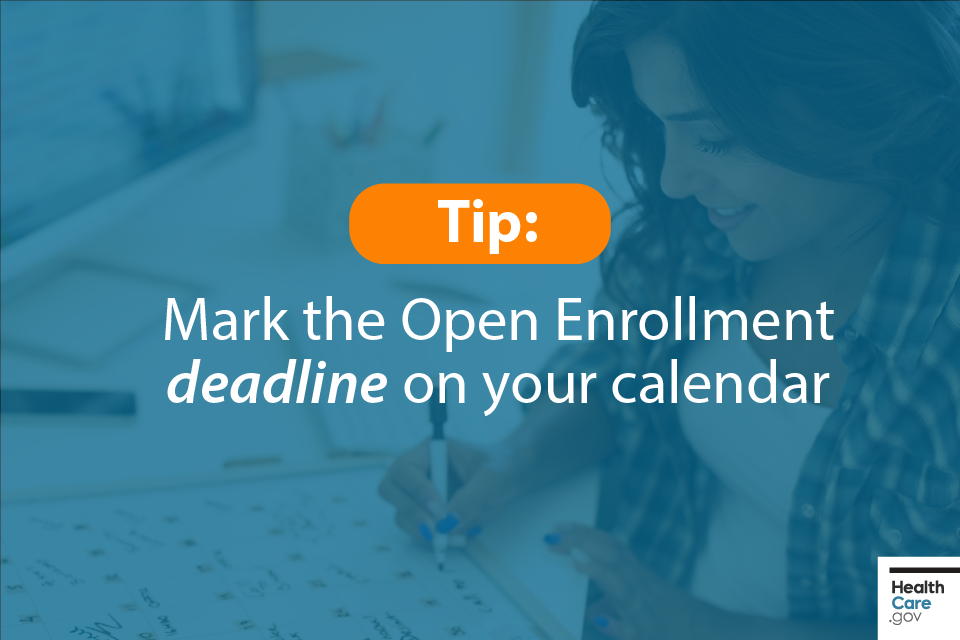 Enroll in or renew 2022 coverage starting November 1
Enroll by December 15, 2021 for coverage that starts on January 1, 2022.
Open Enrollment ends January 15, 2022. Mark this date on your calendar. If you enroll between December 16, 2021 and January 15, 2022, your coverage will start February 1, 2022. If you miss the deadline, you'll have limited opportunities to enroll.
If you have 2021 coverage and want to keep your plan for 2022, we encourage you to report any anticipated changes to the Marketplace, like higher or lower income or adding or losing household members. These changes may affect your coverage options and the savings you're eligible for. If you don't act, you may be automatically enrolled for 2022 but miss out on new, better options.
With one application, you'll find out if you qualify for savings on Marketplace insurance (most people do!) or free or low-cost coverage through Medicaid or the Children's Health Insurance Program (CHIP). If it looks like anyone in your household qualifies for Medicaid or CHIP, we'll send your information to your state agency. They'll contact you about enrollment.
CommWell Health has Certified Application Counselors (CAC) that are available to assist our patients with the Marketplace application process.  Contact our CAC's at 910-567-7009.