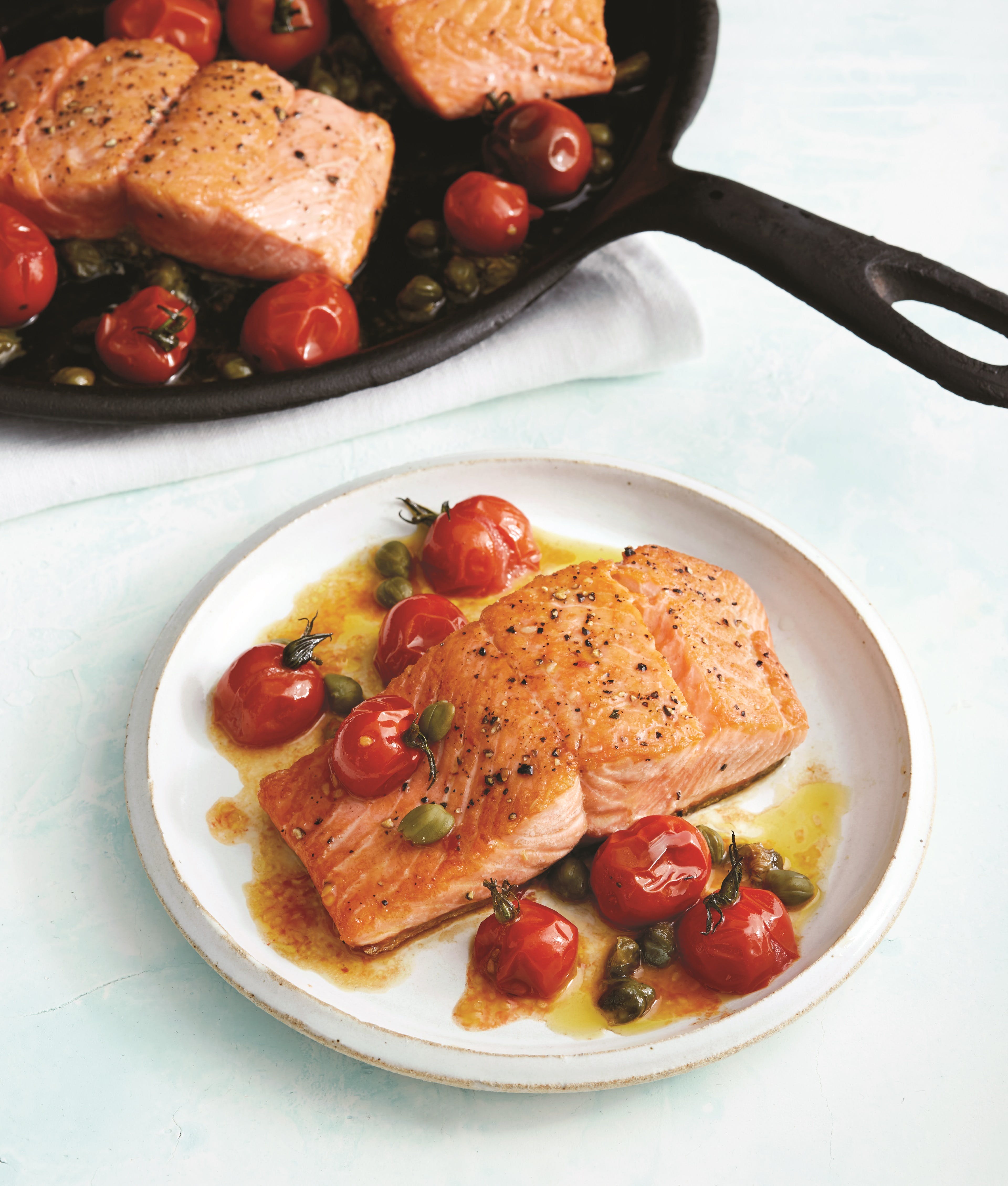 BROWN-BUTTER SALMON WITH TOMATOES AND CAPERS
(Serves 4)
Cook Time: 15 minutes
Ingredients:
4 tablespoons unsalted butter
salt and pepper, to taste
4 thick salmon fillets or steaks (about 1 1/2 pounds total), skin on
1 pint cherry or grape tomatoes, halved if you like
1 tablespoon drained capers
lemon wedges, for serving
Directions:
1. Heat the oven to 475°F. Put the butter and a sprinkle of salt and pepper in a large skillet over medium-high heat. When the foam subsides, add the salmon and sprinkle with salt and pepper.
2. Cook, undisturbed, until the salmon sizzles and the butter darkens, 2 to 3 minutes. Scatter the tomatoes and capers around the fish and transfer the pan to the oven.
3. Roast without turning until the salmon browns on top and the inside is as cooked as you like (you've got to peek between the flakes with a knife to check), 3 to 8 minutes. (If you'd rather they be opaque all the way through, then leave in the oven for up to 8 minutes. Just don't overcook them or they'll be dry.) Serve the salmon steaks with the tomato-caper sauce spooned on top, passing the lemon wedges at the table.
source: https://www.brit.co/dinner-for-everyone-cookbook-review/