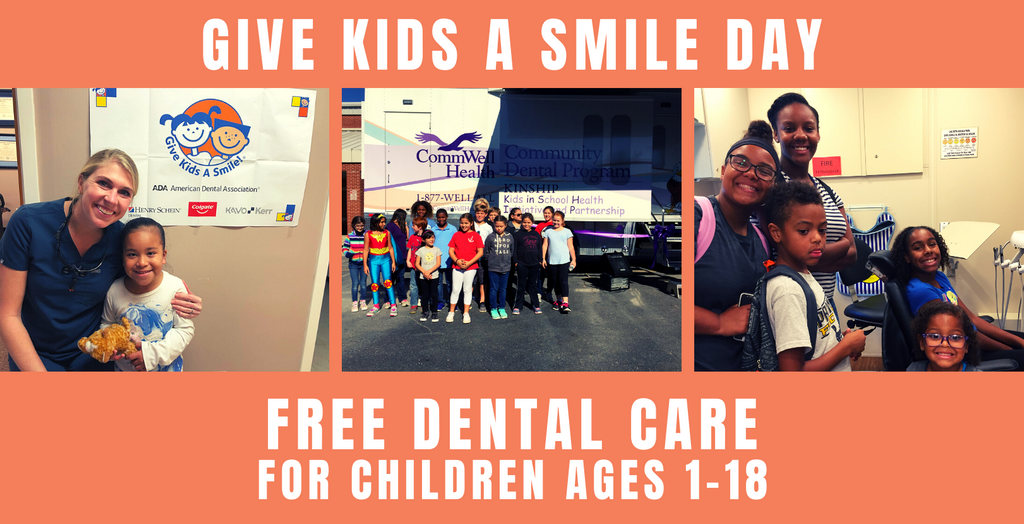 Nearly one in four children under the age of five already has cavities, according to the U.S. Centers for Disease Control and Prevention. Many children enrolled in Medicaid receive no dental services throughout the year.
Give Kids A Smile is held annually to:
Give FREE dental screenings and treatments for one day only to families in need with children 1 – 18 years of age.
Raise awareness of the epidemic of untreated dental disease occurring locally and nationally and create local public and private partnerships to increase access to oral health care to solve this crisis. "Preventive care is critical to maintaining good dental health and overall wellbeing, and we will continue to participate in efforts to help those who need it," states Zoila Baez, DMD Lead Dental Provider at CommWell Health.
The ADA Foundation's Give Kids A Smile program was launched nationally in 2003 as a way for dentists to join with others in the community to provide dental services to underserved children. Each year, over 300,000 children benefit from more than 1,500 events.
WHEN/WHERE:
CommWell Health Newton Grove/S.C. TUESDAY 02/09/2021 8:00 am – 5:00 pm
CommWell Health Penderlea TUESDAY 02/09/2021 8:00 am – 5:00 pm
CommWell Health Ocean Isle Beach WEDNESDAY 02/10/2021 1:00 pm – 5:00 pm
CommWell Health McGee's Crossroads THURSDAY 02/11/2021 8:00 am – 5:00 pm