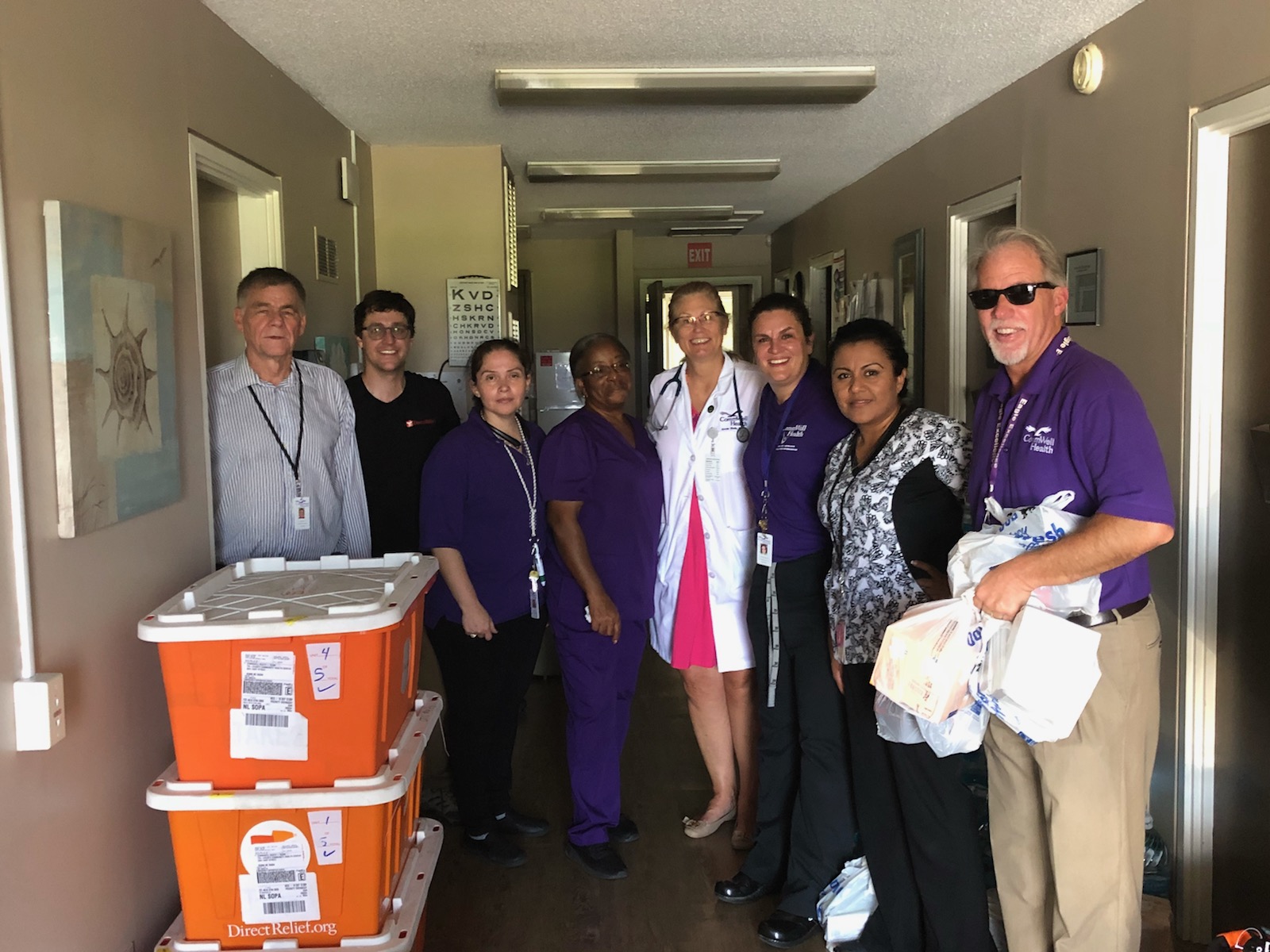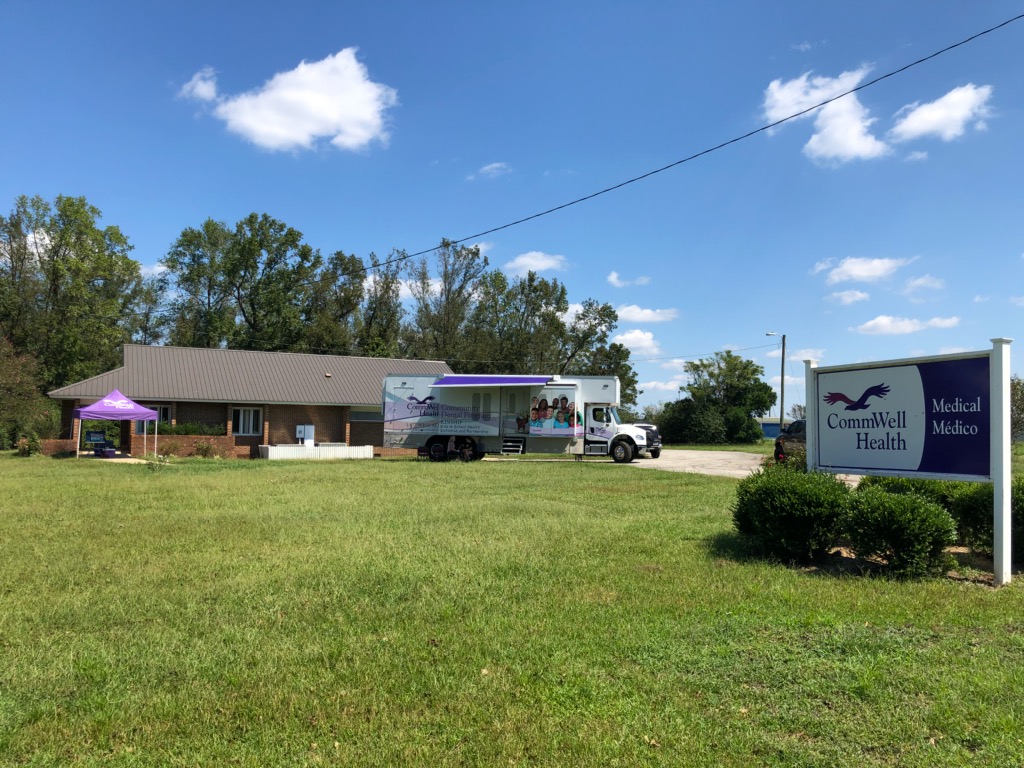 The CommWell Health Mobile Dental Clinic has been converted to Mobile Medical 1 Clinic to provide medical services to our communities devasted by Hurricane Florence.  Due to storm and flooding damage, some CommWell Health sites have not been able to open to provide services.  With the assistance of Direct Relief, the mobile medical 1 clinic has been stocked with necessary medical equipment to provide medical services to CommWell Health patients and any individuals that need to be seen immediately for any medical issues.
The Mobile Medical 1 Clinic is currently stationed at the CommWell Health Harrells location at 194 Tomahawk Hwy. Harrells, NC 28444 till Friday, September 21st.  We are offering free water and snacks.
The Mobile Medical 1 clinic will be at our Penderlea practice location at 5531 Eleanor Roosevelt Lane in Willard NC (28479). We will begin operations there on Monday September 24, 2018 from 8-5 Monday thru Friday. We will provide our normal medical services from the mobile unit for our current patients and any other people in the community who seek medical care.
 We will also be offering hurricane relief supplies, such as hygiene kits, bug spray, water, and other items as they become available to anyone in the community who needs them. We are currently working with Direct Relief to secure Tesla generators to connect to the office building to operate lights, though probably not air conditioning.