NCQA Patient-Centered Medical Home™ standards emphasize enhanced care through
patient-clinician partnership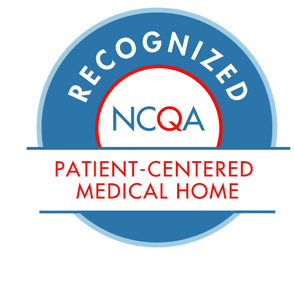 Newton Grove/Spivey's Corner, NC—The National Committee for Quality Assurance (NCQA) announced that CommWell Health of Newton Grove/Spivey's Corner has received NCQA Patient-Centered Medical Home (PCMH) Recognition for using evidence-based, patient-centered processes that focus on highly coordinated care and long‐term, participative relationships.
The NCQA Patient-Centered Medical Home is a model of primary care that combines teamwork and information technology to improve care, improve patients' experience of care and reduce costs. Medical homes foster ongoing partnerships between patients and their personal clinicians. Each patient's care is overseen by clinician-led care teams that coordinate treatment across the Community Health Care System. Research shows that medical homes can lead to higher quality and lower costs, and can improve patient and provider reported experiences of care.
"NCQA Patient-Centered Medical Home Recognition raises the bar in defining high-quality care by emphasizing access, health information technology, and coordinated care focused on patients," said NCQA President Margaret E. O'Kane. "Recognition shows that CommWell Health has the tools, systems, and resources to provide its patients with the right care, at the right time." Pam Tripp, CEO of CommWell Health stated "It is the values of CommWell Health lived out by our Eagle Colleagues and their teamwork, and dedication that has lifted all of our practices to this level of Eagle Quality for our patients".
To earn recognition, which is valid for three years, CommWell Health demonstrated the ability to meet the program's key elements, embodying the characteristics of the medical home. Karen Smith, Senior Director of Quality and Performance Improvement announced that CommWell Health was recognized at CommWell Health of Smithfield, Shallotte, Newton Grove/Spivey's Corner, Salemburg, McGee's Crossroads, Tar Heel, Harrells, Penderlea, and Bolivia. NCQA standards aligned with the joint principles of the Patient-Centered Medical Home established with the American College of Physicians, the American Academy of Family Physicians, the American Academy of Pediatrics, and the American Osteopathic Association. To find CommWell Health clinicians and their practices with NCQA PCMH Recognition, visit http://recognition.ncqa.org. To learn more about NCQA visit NCQA.org.
CommWell Health is a not-for-profit community health center with 15 private practice locations in Bladen, Brunswick, Johnston, Pender, Sampson and Wayne County. CommWell Health offers primary medical, dental, behavioral health services, on-site pharmacy, lab, x-ray and a variety of health coaching, education services and specialty services. Your Community, Your Wellness, Your Health, Because All People Matter. Visit www.commwellhealth.org or call 1-877-WELL-ALL (1-877-935-5255) for more information about CommWell Health and the services offered and to make your appointment today!