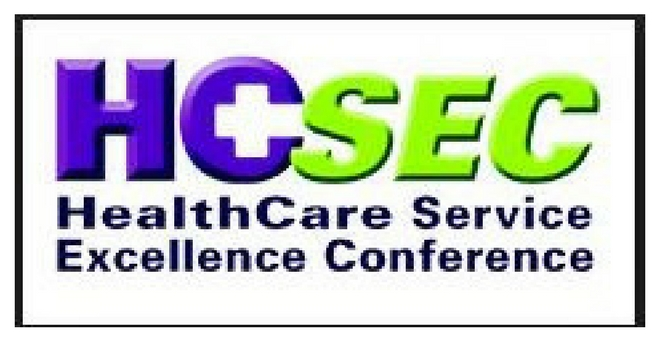 For outstanding service in quality health care, CommWell Health of Newton Grove/Spivey's Corner is honored to be the recipient of five Pinnacle Awards and two highly prestigious Summit Awards, by the Health Care Service Excellence Summit Conference presented by Custom Learning Systems held in Phoenix, Arizona February 10th, 2016.
CommWell Health received five Pinnacle Awards in the following categories: Service Excellence Mentor – Andrea Morales; OASIS Team – Eagle Excellence Flight School; Service Excellence Program Director – Sue Villnave; Service Excellence Council – Eagle Excellence Council, and; Medical Clinic of Choice, CommWell Health of Newton Grove/Spivey's Corner.   These Pinnacle Achiever's represent individuals and organizations that excel and are role models of Service Excellence.
"Being nominated for Program Director of our initiative has given me great pride in the overall program that we have developed.  Though I was nominated for Director, this is a team effort and I thank the Core Team for their contribution to every workshop", Sue Villnave, on being nominated Pinnacle Award Service Director.
These exceptional nominations for Pinnacle Awards earned CommWell Health two highly prestigious Summit Awards.  The Summit Award for Eagle Excellence Flight School, a two year program that enables professional and personal growth of CommWell Health colleagues and the Summit Award for CommWell Health of Newton Grove/Spivey's Corner Medical Clinic of Choice for continuing to provide quality and compassionate care of the highest quality. 
 Rene Johnson, Accounts Payable, Eagle Excellence Mentor at CommWell Health, was asked how these nominations impacted her, "I am very proud to be a part of something that is changing our way of thinking and what we do at our health center that affects others".  
 Allison Hargrove, RN, Senior Director of IT and Data Management believes this is a great accomplishment for CommWell Health because "It validates all the hard work of all the front desk staff, nursing, pharmacy, provider, facilities, medical records, billing, scheduling, and administration.   It is empowering!"
CommWell Health has embarked on a journey of Eagle Excellence and will continue to achieve and redefine Service Excellence in Health Care. As Pam Tripp, CEO of CommWell Health stated "With your intentional mindset to make tomorrow's excellence greater than today's, you have combined your unique strengths in a team coordinated strategy that is so unique in health care and organizations in the world".
The Health Care Service excellence Pinnacle and Summit Awards is a nation-wide recognition program that recognizes excellence in health care organizations. Pinnacle Achievers are eligible to receive the prestigious Summit Award.  These Summit Award nominees are individuals and organizations who demonstrate improvements and achievements in the quality of service to patients and customers, colleagues and the entire organization.  
CommWell Health is a not-for-profit community health center with 15 private practice locations in Bladen, Brunswick, Johnston, Pender, Sampson and Wayne County.  CommWell Health offers primary medical, dental, behavioral health services, on-site pharmacy, lab, x-ray, health coaching and health education services and specialty services.  Your Community, Your Wellness, Your Health, Because All People Matter.
  Visit www.commwellhealth.org or call 1-877-WELL-ALL (1-877-935-5255) for more information about CommWell Health and the services offered and to make your appointment today!