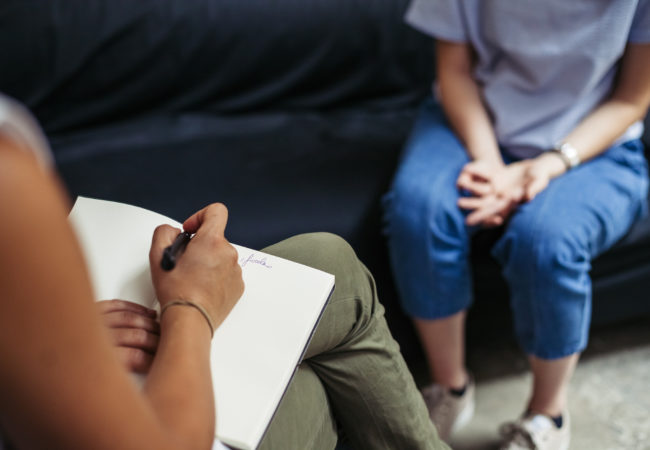 But living a full, productive life depends on more than just what you think of as "physical" health. Mental health matters just as much. Unfortunately, mental illness still comes with stigma in our society.
Here's my message to you: Tell your doctor if you are having any signs or symptoms of mental illness. Whether you face common issues such as anxiety or depression or more rare conditions such as schizophrenia, your doctor can help you create a care plan or refer you to a specialist.
Start by being honest. Your doctor's office is a safe place to share your fears, and there are plenty of reasons to take mental health seriously.
1. Mental illness is more common than you think
Although disorders range in severity, around one in six Americans suffer from some type of mental health condition in any given year. Unfortunately, too many don't seek help.
2. Mental illness affects your physical health
It's easy to think of mental health as separate from physical health — but your brain is part of your body. Mental illness is the root cause of many physical symptoms. For example, if you're suffering from insomnia, heart palpitations or fatigue, your doctor will want to rule out depression, anxiety or other mental conditions as a potential cause. To highlight the severity, the American Heart Association released a statement in recent years recommending that depression be considered a risk factor for poor outcomes in patients with acute coronary syndrome.
3. Diseases or injuries can increase your risk
Just as mental illness can cause symptoms throughout your body, other conditions can raise your risk of mental illness. That's true of chronic diseases, such as cancer, multiple sclerosis, diabetes, stroke, Parkinson's epilepsy and more. It's also true of trauma, such as head injuries. The good news: Doctors are becoming more aware of these connections and watching out for them in patients.
4. Early detection makes a difference
As with most medical conditions, early diagnosis usually leads to better outcomes. For one thing, getting the help you need soon can help you prevent the symptoms of mental illness from getting worse. For another, treatment can help you avoid the negative effects those symptoms have on your life — from strained relationships to difficulty managing work and finances.
5. It runs in families
Your family health history helps predict your risk for mental illness. Because mental illness can run in families, be sure you include it along with information about heart disease, cancer and other conditions.
source: https://my.clevelandclinic.org